Fabulous Comfort, Sustainable Fashion & a Touch of Luxury
For Wellness & Wonder
in every wardrobe
Simple choices, like avoiding synthetics, especially polyester, and selecting clothing that is not only flattering and unique but also sustainable, healthy and pleasing to the senses, can greatly improve our self-worth, well-being and quality of our lifestyle…
We are on a mission to help women add Wellness and Wonder that don't cost the Earth to their wardrobe so that they can feel their inner glow and make the world a better place. 
We started our tiny fashion house to create clothing for a better lifestyle, with better materials, and for a better future so that women can look fabulous and feel it too. Every piece we make is a result of creative work and thoughtful engineering to help you feel better every day.
Better fashion means
using replenishing sources for what we take from nature
gentler and non-toxic manufacturing processes that can still produce beautiful colours and lush textures
supporting local communities
contributing to the living wages of hard-working people and their craft
high-quality long-lasting fashion pieces that you cannot find elsewhere
compostable materials and packaging
carbon neutral deliveries
materials that help you relax and indulge in luxurious touch of premium fabrics
versatility and ease of care
creative design work and thoughtful engineering
love and craftsmanship in every garment
Our inspiration comes from life by the ocean, coastal winds, deserts and sunshine. We create for body freedom, travel, leisure and everyday playful luxury. We love clean exquisite colours that complement diverse skin tones and glow in a daylight.
All our garments are designed and fitted in Sydney with love and care. They are made in small production runs at our hand-picked partners with quality and craftsmanship mainstream fashion cannot afford. Our fabrics are not just luxuriously soft, they are also responsibly sourced, certified as such, and carefully selected for their sustainability and unique properties like being antistatic, antibacterial and flowy.
We are on a mission to help women feel fabulous and free their wardrobes from gilt and discomfort so they can look and feel their best and make the world a better place. Why wear basics when you can slip into something more comfortable?
Join the tribe and feel the difference!
WHAT we care about
We stand for elegant comfort, sustainable living and body freedom
Comfort
soft petal-touch
easy to wear & care
hugging but free
Sustainability
from sustainable sources
small ethical production
90+% compostability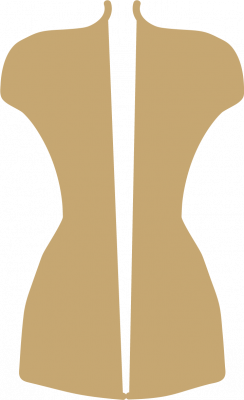 Design
original creations
versatility+ function+ tailored fit
quality is everything
Subscribe*
*The Morrow Club Newsletter is created to inspire you feel fabulous, attract more and feel your best every single day. We also bribe our subscribers with generous offers time to time.
Your Comfort
"Comfortable" is what we feel not what we wear. Physical comfort improves mood, mental comfort and, as a result, our ability to attract more good things in life.
For various social and health reasons a lot of us feel chronically "Uncomfortable". It is known to hijack focus and use up our energy and so it makes sense to invest in things that help relax and comfort our senses.
Comfort wear is great for comfort but what if I want to look good too? What if I don't want cheap quality? Brands that invest meaningfully in the design process to create original quality pieces that are also comfortable are much less common.
We believe that there is no substitute for quality and thoughtful engineering no matter the occasion, location or body type. We design so women can aways look and feel fabulous.
Sustainability
True comfort only comes when we can feel good about ourselves and the world we live in. We care and we chose sustainable – sustainable materials, sustainable design, sustainable packaging, shipping and good deeds, like planting a tree for every order.
Premium style should come with premium comfort, premium materials and premium practices otherwise it's not luxury.
We are all too used to compromise… But maybe we don't have too?
We chose comfort, style and being a good neighbour. We hope you will too…
"What we did is very simple
We searched the world for best plant-based fabrics
Created a responsible supply system based on small ethical production
Created original styles and prints
Perfected the fit and comfort
Added versatility to every design
Discover More
Where to find us
@mosomorrow
From Social